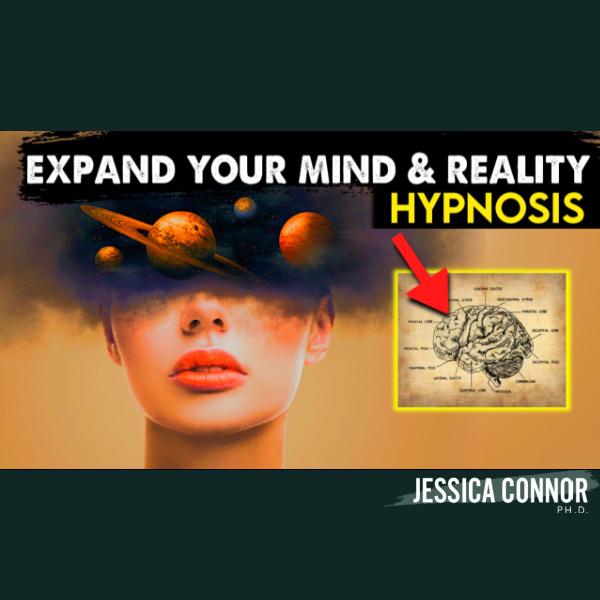 Hypnosis to "Reprogram Your Subconscious Mind" for Manifestation
Description
If you're ready to harness the potential of your subconscious mind to manifest your deepest desires and create a new reality, this guided meditation and hypnosis session combines the proven principles of the Law of Attraction with cutting-edge Theta wave technology and dual induction sound techniques to supercharge your manifesting abilities!
Key Features:
Reprogram Your Subconscious Mind: Dive deep into your subconscious mind and overwrite limiting beliefs that have held you back. This session is designed to help you reprogram your mind for success, abundance, and overall happiness.
Harness the Law of Attraction: Learn how to effortlessly expand your mind and align your thoughts, feelings, and vibrations with the Law of Attraction to attract your dreams and desires into your life and manifest your ideal reality with ease.
Theta Wave Track: This session includes a Theta wave track, known for its ability to unlock the subconscious mind and facilitate profound transformation. Reach a state of deep relaxation and heightened receptivity for positive change.
Dual Induction Sound Technology: Immerse yourself in the transformative experience of dual induction sound technology, which enhances the effectiveness of the session by engaging both hemispheres of your brain for maximum impact.
Professional Guided Meditation: Leveraging my expertise, I will lead you on a journey through your subconscious mind, helping you release blocks, visualize your goals, and activate your inner manifesting power.
Positive Affirmations: Benefit from carefully crafted positive affirmations that reinforce your intentions and align your subconscious mind with your dreams.
Life-Changing Results: Experience a powerful shift in your mindset and energy, paving the way for profound and lasting change in your life!
All of our meditations have a bit rate of 320kbps.
Disclaimer – Please read:


If you meet any of the following conditions, whether knowingly or not, you should not use this product without first consulting with a physician: Epileptics, Pregnant women, Individuals prone to seizures, Individuals under the influence of medication or drugs.

Our music is provided not to be used by anyone while under the influence of alcohol or any other mood-altering substances, whether they are legal or illegal. We recommend drinking a glass of water before enjoying each session as tests have shown it can help prevent any discomfort.

Keep in mind that although our music has been designed to contribute to your general wellness, it is not meant to replace any medical or psychological treatment or consultation. If you have a serious medical condition, please consult with your medical doctor immediately. Do not use while driving or operating machinery!

Content copyrighted by Your Youniverse and respective owners.
By purchasing this product, you agree to our terms of service:
"All rights reserved. No part of this audio may be sold, reproduced, distributed or transmitted in any form or by any means, including recording or other electronic or mechanical methods without the prior written permission of the creators as permitted by copyright law."