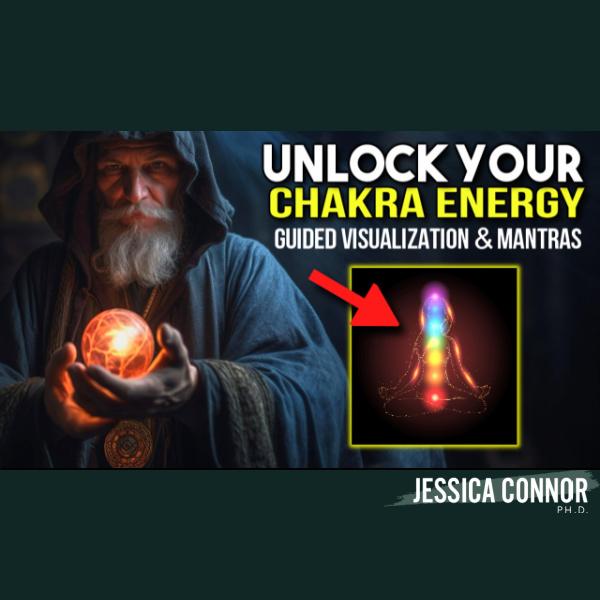 Unblock Harmonize & Balance Chakra Energy Centers Mantra Meditation
Description
The law of attraction is often regarded as one of the main keys to reality transformation. Spiritually speaking, and from the view of metaphysical insights and cosmic energy, unlocking the chakra energy systems also assists in the inner alchemy required to create a reality shift.
Here, I will guide you through a meditation and visualization process with 7 powerful mantras that will help you unblock, harmonize and balance your chakra energy centers. By understanding and balancing your chakra energy centers, you will gain access to divine knowledge and tap into a higher reality.
This type of mind mastery and expanded awareness is an essential component of the journey towards conscious creation and the exploration of the metaphysical understanding that underlies our existence. Together, the law of attraction and chakra energy work unveil the limitless potential for those who seek to unlock the universe's secrets and shape their own reality!
Disclaimer – Please read:
*If you have an iPhone, iPad or other Apple product, it is impossible to download a MP3 on your Apple Device without first downloading the MP3 onto a desktop computer or laptop, and then transferring the file to the device of your choosing via iTunes. See the linked Apple support article for more information, here
Content copyrighted by Your Youniverse and respective owners.
By downloading this product, you agree to our terms of service:
"All rights reserved. No part of this audio may be sold, reproduced, distributed or transmitted in any form or by any means, including recording or other electronic or mechanical methods without the prior written permission of the creators as permitted by copyright law."