My Most Popular Personal Transformation Courses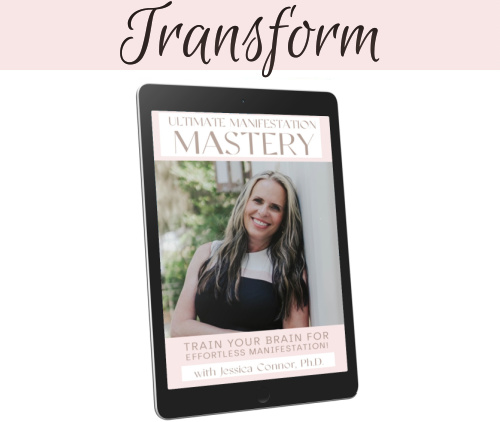 Ultimate Manifestation Mastery - Complete Transformation Course
Ultimate Manifestation Mastery is for the Student who has tried it ALL without Success! In this
Life-Changing Total Transformation Course, I show you the exact ways to Create AUTOMATIC
SUCCESS & ABUNDANCE in any area of your life without frustration, stress, wasted time and
"efforting." This personal development course has my highest success rate at 98%!
(If you apply the processes, you WILL see radical, quick shifts like over 700 of my
other clients have - GUARANTEED!) My top tier VIP Membership Program is included,
along with many of the other programs listed below!
(No refunds offered for double purchases - Please see all available options prior to buying.)
Register for the Free MasterClass Training below so you can Learn How Manifestation
REALLY Works & Take Away All of the Guessing!
(There's an exclusive offer for this course at the end of the training.)
My Other Courses
Easy & POWERFUL Processes to Get You to the Next Level in Your Manifestation Journey!
My 'Reinvent YOURSELF' Course, Workbook & App (Self-Concept Program)
In this course, You'll Learn How to Change Your Personal Story, Reinvent Your Self-Image (Self-Concept) and Make a Commitment to Yourself that Installs an UNWAVERING Self-Confidence That NO ONE & NOTHING Can Resist! Reinventing Yourself Means Changing the Way You View Yourself & the Outer World So You Create One Dynamic Experience After Another!
When You BECOME the Type of Person Who Automatically & Naturally Believes in Themselves, Not Only Do You FEEL Great, But You LITERALLY Change EVERYTHING About Your Life Too!
(Total Value: $4,150)
My Personal Manifestation Action Plan Workbook
These are the exact processes I used to begin manifesting a life I love when I first started my "intentional" manifestation journey. I've designed this 5-Part Home-Study Course with some of my most powerful processes to help you clearly define your manifestation action plan and assist you in transforming every area of your life. This is for the person who wants to finetune their priorities in life, create a plan to make positive changes towards their goals and learn simple and practical ways to remain on track! I start by showing you how to outline your manifestation goals and then move you forward by teaching you how to create new strategies that you can apply for successful manifestation!
This workbook requires that you engage in the processes given, so it will be for the person who is really "serious" about manifesting intentionally!
(Equivalent to 10 Private Coaching Sessions. Total Value: $1,500)
My 3-Step "Ultimate Creator" Process
This Mini-Course will teach you how to take responsibility for creating your experience from the inside-out and show you how to reclaim your position as the one who creates your life experiences! (Includes 3 Videos and 2 worksheets)
In this mini-course, you'll learn:
How to Take Responsibility for Your Experiences & Become the Intentional Creator of Your Life

How to "Rewrite the Story of Your Life" and Change What You Would Like to be Different

How to Let Go of Things That Are Taking Up Negative Space Within You

How to Perform Specific Thinking Patterns & Behaviors That Assist You In Achieving Your Goals

How to Replace Old Mental Imagery & Feeling States with Empowering Ones
(This Mini-Course pairs well with my "Core Belief Reboot Process and/or my "Negative Thought Buster" Method!)
Includes Full PDF, 3 Videos, 2 "Breakthrough" Processes to Apply for Skill Development and a POWERFUL Visualization Process.
(Equivalent to 6 Private Coaching Sessions. Total Value: $900)
My "Core Belief Reboot" Process
Neuroscientists have confirmed that our beliefs dictate the way we perceive and experience the world. My core belief reboot process will show you how to eliminate core beliefs that block success and replace them with empowering beliefs that create positive perceptions and experiences!
In this Mini-Course, I teach you how to:
Identify, Evaluate & CHANGE Negative Core Beliefs that BLOCK Manifestations From Showing Up!

Influence Your Day-to-Day Perceptions, Relationships & Life in General

Break Repeating Patterns of Behavior that Block Success

Create New Beliefs That Open You to New Experiences & Possibilities!
(This Mini-Course pairs well with my 3-Step "Ultimate Creator" Process and/or my "Negative Thought Buster" Method!)
(Equivalent to 8 Private Coaching Sessions. Total Value: $1,200)
My "Negative Thought Buster" Method
Because our brains "get good" at what they do, they have a tendency to "default" to specific ways of thinking. The brain creates pathways through our thought patterns in order to conserve energy. Essentially, the thoughts we think wire the brain to become good at thinking those types of thoughts over and over again. If you find yourself with a habit of negative thinking, your brain will default to those types of thoughts most often & create an experience of life that corresponds with those thoughts. But you can always rewire your brain to think in dominantly positive ways in just the same way. And once you have the proper tools, you can do this effectively in record time!
This Mini-Course will teach you:
How to Stop Negative Thoughts in Their Tracks (7 Simple & Highly Effective Techniques)

How to Eliminate Repeating Negative Experiences

The 10 Ways the Brain Distorts Perception (How to Recognize It & CHANGE It!)

How to Transform a Negative Self-Image Into a Positive One
(This Mini-Course pairs well with my 3-Step "Ultimate Creator" Process and/or my "Core Belief Reboot" Process!)
(Equivalent to 5 Private Coaching Sessions. Total Value: $750)
| | |
| --- | --- |
| | |
| | |
| --- | --- |
| | |
| | |
| --- | --- |
| | |